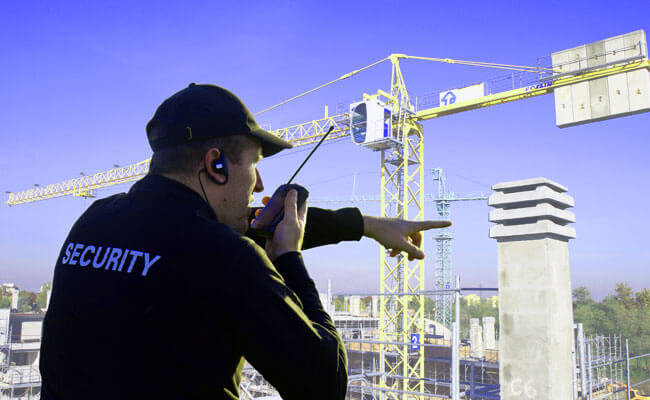 Las Vegas Construction Site Security
According to the latest statistics from the National Insurance Crime Bureau, construction sites — along with vacant homes — are the most vandalized and burglarized sites in the country.
Our security patrol guards use a vendor and visitor log-in sheet, to accurately record who gains access to the construction site. With this construction security, no equipment or material will be released without the proper written consent of an established authorized person — normally the construction supervisor or site manager.
When theft or vandalism occurs on a Las Vegas construction project, it could throw a wrench in the schedule and may even result in shutting down the construction site for a period of time.
Not having a professional Las Vegas construction site security service increases the occurrence of theft on the premises and can inflate insurance cost. Many larger construction sites require heavy machinery and if the rental firms discover that their valuable property is not secure, they may be reluctant to rent their equipment or even charge you more.
Las Vegas construction security services are considered crucial in the industry which has over a billion dollars in losses due to theft and vandalism. Everyone is affected when there is a theft, starting from the contractors all the way to the insurers. Thieves are finding that construction sites are an easy target to obtain copper, machinery, and other valuable merchandise. Vandalism and theft are two security risks to be concerned about on construction sites. Cameras can be helpful but for total protection, a system that utilizes both is beneficial to your bottom line.
Lost productivity, missed project deadlines, slipped completion dates and the consequential penalty fees, plus high re-insurance premiums all impact the bottom line and put a strain on the budgets.

Responsibilities of a Construction Security Company:
Control all vehicles and visitors to the construction site.
Log the listing of all vehicles, deliveries, and visitors on the construction site.
Escorting visitors to the construction office.
Secure entrance during non-operating hours.
Foot patrol of the construction site.
Inspection of exterior fencing checking for security breaches.
Maintain watch over construction equipment.
Maintain watch over office trailers and their contents.
Emergency response (fire or other emergencies).
Perform an inventory check on all the equipment at the beginning and end of their shift.
Prepare daily activity and incident reports.
Notify local police and/or fire departments when needed.